At Chip In Stock, Excellence is the Standard
Over the last 15 years, Chip In Stock has set the standard for quality. Our team is dedicated to delivering parts that meet our customers' requirements. In addition, we constantly go above and beyond to ensure your electronic components are certified to form, fit, and function.
Chip In Stock has obtained industry recognition for meeting international quality and environmental standards.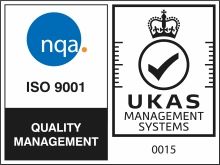 ISO 9001:2015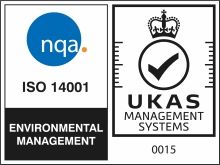 ISO 14001:2015
Quality is our commitment and we have a comprehensive supplier management system in place to ensure the quality, integrity and safety of electronic components, including:
Supplier Level
Level 1:
Original Manufacturer, Category Distributor, Franchised Distributor
Level 2:
OEM, ODM, EMS factories
Level 3:
Qualified suppliers with third-party certification
Level 4:
Qualified suppliers with third-party certification
Suppliers Audit
● Use external resources to investigate new supplier history
● Conduct extensive audits of new suppliers, including trade references
● Qualified new suppliers will be added to the approved supplier list
Supplier Maintenance
● SAP system that automatically monitors supplier performance and activity
● Liaise with sales, purchasing, quality control, customer and other related departments on supplier status
● Removal from approved supplier list due to excessive or serious quality problems and add to the black list
The strict quality inspection process is an important part of our quality control system, we have professional testing equipment, experienced QC engineers, a rigorous and responsible work attitude – all of which can ensure that the quality of the products we deliver is what our customers want.

Packaging
Part Number
Serial Number
Quantity
COO
Lot Codes
Date Codes

Packaging
Part Number
Serial Number
Quantity
COO
Lot Codes
Date Codes

Markings
Leads
Part Top, Bottom, Side
Acetone
Marking Permanency
Scrape
Dimensions
Data Sheet
Magnification
History/OS

Keyence Scope 2000x
X-ray
XRF
Heated Chemical Test
Chemical Decap
Solderability

Electrical
CPU
Memory
Storage
Graphics
Peripherals